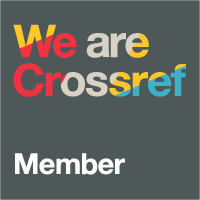 REPORT II INTERNATIONAL CONFERENCE ON MENTAL HEALTH CARE "MENTAL HEALTH: GLOBAL CHALLENGES OF XXI CENTURY"
26-27 October 2018, Hosted by National Academy of Educational Science of Ukraine
MAIN OBJECTIVES: to attract attention of researchers and policy-makers to urgent problems of MHC to provide a platform for exchange of ideas and development of academic and non-academic network of MHC researchers, practitioners and policy-makers to promote high quality research on MH in developing countries and countries in transition to investigate solutions of specific issues of MHC in transdisciplinary and multicultural aspects.
ACTIVITIES (for 2018-2019): This conference is organized not as temporal event, but as continuing act. The Conference is doing the attempt to rise the social awareness (especially in Ukraine), facilitate social changes, support Governmental initiatives, develop qualitative skills of professionals.
27-28 October 2018 – seminar training on Art-Therapy "Art-Therapist. Initiation by Creativeness" (tutor: Dr. Ali Hamaidia, Dr. in Art-Therapy and Mediation, member of French Associations for Research and Applications of Artistic Techniques in Pedagogy and Medicine (AFRATAPEM)).
23, 26 November 2018 – seminar-workshop session "Planned Dream Intervention. No More Nightmares Class" (Tutor: Dr. Beverly Ann Dexter (USA)).
January 2019 - discussion-round table on the urgent issues of medical-social rehabilitation (ex-combatants, their wives and families, ...) … (schedule is proceeding).
RESULTS: Society. Politicum. Science This second Conference gained researchers, social activists and all interested parties again to discuss and solve urgent tasks, urgent challenges of society developing.
1. The Organizers and Co-Organizers of this II Conference were: Institute for Social and Political Psychology, Lviv Polytechnic National University, NDSAN Network, Bucharest University of Economic Studies, University of Manitoba, TEI of Thessaly, Canadian Centre on Disabilities Studies, Hellenic Regulatory Body of Nursing, Promote Ukraine. The Institutional Partner was NGO "Development Foundation"
2. All main actors in the field of MH (Governmental (Ministry of Health of Ukraine; Ministry of Social Policy), International (International Medical Corps; Médecins Sans Frontières; Interdisciplinary Council on Development and Learning (USA); EMDR Europe Association, EMDR Institute (Austria); US Embassy (in Ukraine)), Religious, Academic, Research, Educational and Public Institutions (NDSAN Network; National Institute of Health (Istituto Superiore di Sanità -ISS) (Italy); University of Manitoba, TEI of Thessaly, NGOs), Volunteer Movements) took part in the Conference
3. Among our Honorable Guests were: International Medical Corps, Office NATO, US Embassy, National Institute of Health (Italy, Istituto Superiore di Sanità -ISS), EMDR Europe Association, Ukrainian Orthodox Church, Ukrainian Greece-Catholic Church
4. The International support was given by Department of States USA (with the support of the Press, Education and Culture Department of the US Embassy in Ukraine.
The views of the conference participants do not necessarily coincide with the official position of the US government) Geographical Diversification:
1. The Greece (HJNS) and Romanian (EJIS) were invited for dissemination of Conference results.
2. There were participants from Algeria, Austria, Belgium, Canada, Cyprus, Finland, Greece, Italy, Latvia, Lithuania, Netherlands, Portugal, Spain, Taiwan, Ukraine, United Kingdom, USA on our Conference.
Among our participants were Governmental Institutions, Directors and Presidents of the Institutions, Presidents of the Associations, Vice-Directors, Vice-Rectors, Deans of the Faculties, Heads of the Departments, Professors and Specialists Research Contributions:
1. The MHGC Proceedings and Journal "Mental Health: global challenges" were established.
2. The MHGC Proceedings and Journal "Mental Health: global challenges" are indexed in Crossref, ResearchBib and will be sending to Web of Science This will allow high quality of academic contributions to progress. This will ensure multiplier effect on academic and non-academic network of Mental Health Care researchers, practitioners and policy-makers; this will ensure to promote high quality research on Mental Health in developing countries and countries in transition
The sections of the Conference: Among Chairs of the sections: Dr. April Naturale (USA) (PhD, LCSW, ICF International), Bruce H. Young (USA) (LCSW), Dr. Maureen P. Flaherty (CA) (MSW, PhD, Assistant Prof., Peace and Conflict Studies, University of Manitoba), Andrew J. Jones (USA) (MPH, International Medical Corps), Dr. Elena Syurina (NL) (PhD, University of Amsterdam, Global Mental Health Studies), Galina Itskovich (USA) (MSW, LCSW-R, ICDL Institute), Prof. Lyubov Naydonova (UA) (Deputy Director, Institute for Social and Political Psychology NAES)
Partnership building: The main aim, the main mission of the conference is to commute efforts of researchers and wider social environment in order to improve multidisciplinary aspects of MHC system. Unfortunately, there is no country in the world that solves social, economic, legal issues of supporting people with mental disorders in full way. However, the quality of MH appears as important determinant of social cohesion. Obviously, it isn't possible to solve all these urgent issues only in a separate country. That's why we are doing the attempt to establish cooperation regarding MHC globally We are open to develop common research in order to improve multidisciplinary aspects of Mental Health Care system globally Looking forward to see you within our wide community
Best regards,
Viktor Vus
Dr. Viktor Vus PhD in psychology, Associate Professor, Editor-in-chief of the journal "Mental Health: global challenges" Coordinator of the International Conference on Mental Health Care "Mental Health: global challenges of XXI century" R&D Laboratory for Community Health (LPNU) NDSAN Network (sector of partnership building) (Italy)
e-mail: (H) viktorvus@ukr.net